20CM Ancient Chinese Old White Jade Beast Face Incense Burner Censer Statue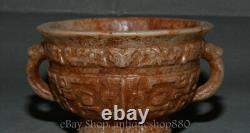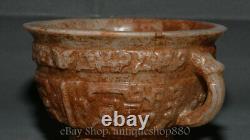 My collection includes the China's 56 nationalities. I have collected and collecting all sorts of article. Size: Height 12.0 Long 20.0 breadth 16.0 (CM). Weight: 1.7 KG ---included the weight of packing materials.
Please choose one method from the above options at your convenience.